Crambler is supported by its readers. If you purchase through a link on our site, we may earn a commission. Learn more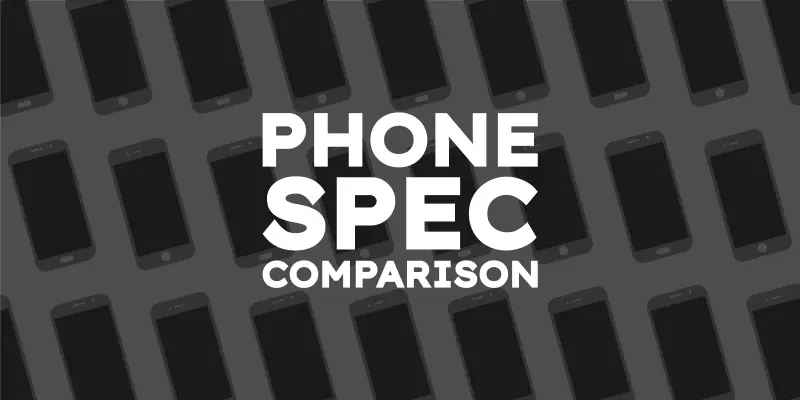 If you haven't already, check out my latest up-to-date article on the 10 Reasons Why an Android Phone is Better Than an iPhone which also includes a comparison table between the latest flagship phones from Samsung and Apple!
This post is focused on a 2015 spec comparison between 4 of the current flagship phones for Apple, Samsung, LG, and HTC. In 2014, I wrote a phone comparison between the Apple iPhone 6, Samsung Galaxy S5, LG G3, and the HTC One (M8). This year's phone comparison is the Apple iPhone 6s vs Samsung Galaxy S6 vs LG G4 vs HTC One (M9). I included links to each of the phones on Amazon (you can read my Disclosure Policy regarding Amazon affiliate links). Below you will see a table with all their specs laid out. If you're debating about which phone to get, this spec comparison should help determine what phone has what you want:
| | Apple iPhone 6s | Samsung Galaxy S6 | LG G4 | HTC One (M9) |
| --- | --- | --- | --- | --- |
| Operating system | iOS 9 | Android 5.1 (Lollipop) | Android 5.1 (Lollipop) | Android 5.1 (Lollipop) |
| Materials | Main body: aluminum | Main body: glass; Accents: aluminum | Main body: plastic | Main body: aluminum |
| Processor | Apple A9 | 8-core 2.1 GHz Exynos 7 Octa 7420 | 6-core 1.8 GHz Qualcomm Snapdragon 808 | 8-core 2.0 GHz Qualcomm Snapdragon 810 |
| RAM | 2 GB | 3 GB | 3 GB | 3 GB |
| Screen size | 4.7 in | 5.1 in | 5.5 in | 5.0 in |
| Screen resolution | 1334 x 750 | 2560 x 1440 | 2560 x 1440 | 1920 x 1080 |
| Pixel density | 326ppi | 577ppi | 538ppi | 441ppi |
| Screen type | IPS | AMOLED | IPS | S-LCD 3 |
| Rear camera, video | 12 megapixels; 4K HD video | 16 megapixels; 4K HD video | 16 megapixels; 4K HD video | 20 megapixels, 4K HD video |
| Front-facing camera | 5.0 megapixels | 5.0 megapixels | 8.0 megapixels | 4.0 megapixels |
| Memory card slot (supplied) | N/A | N/A | MicroSD | MicroSD |
| Size | 138.3 x 67.1 x 7.1 mm | 143.4 x 70.5 x 6.8 mm | 148.9 x 76.1 x 9.8 mm | 144.6 x 69.7 x 9.6 mm |
| Weight | 5.04 oz (143g) | 4.87 oz (138g) | 5.47 oz (155g) | 5.54 oz (157g) |
| Battery capacity | 1,715 mAh | 2,550 mAh | 3,000 mAh | 2,840 mAh |
| Removable battery | No | No | Yes | No |
| Water-resistant | No | No | No | Splash resistant |
As you can see from the specs, each phone has a little something different to offer.
Speed/Memory
If speed is your biggest desire, you're probably going to be good with any of the phones listed. For single-threaded operations, the Apple iPhone 6s does this best with its A9 chip. The Android powered phones follow closely behind the iPhone. However, if you are doing anything that would be multi-threaded, any of the Android phones will perform much better than the iPhone would (the iPhone 6s is poor at multi-threaded tasks). Also, all the Android phones have 3 GB of RAM whereas the iPhone 6s has only 2 GB of RAM.
Camera
If the quality of your photos is important, you probably want to go with the HTC One (M9)'s 20 megapixel camera. However, both the Samsung Galaxy S6 and the LG G4 have 16 megapixel cameras which take excellent pictures as well. The LG G4 also has the highest megapixel front-facing camera (8 MP) which will make even your selfies look good!
Screen
As far as the display screen goes, both the Samsung Galaxy S6 and the LG G4 have an impressive 2560 x 1440 resolution which gives the Galaxy 577ppi (pixels per inch) and the G4 538ppi. The HTC One (M9) has a full HD screen (1920 x 1080). Meanwhile, the iPhone 6s STILL only has a 1334 x 750 resolution screen with 326ppi which is the same as the iPhone 6 had.
Battery
If battery capacity is what you're looking for, any of the Android phones (S6, G4, or M9) would be a good choice. Yes, the Android phones have higher density displays to power, but still have impressive batteries with each of the Android phones sporting at least 2,500 mAh batteries. The battery capacity of the iPhone 6s just isn't up to par with only 1,715 mAh which is actually slightly less capacity than the iPhone 6 had.
Dimensions/Weight
If thinness and weight is a big factor for you, the Galaxy S6 is actually the lightest and thinnest phone out of the 4 phones listed which is a change from last year's comparison that I wrote. The Samsung Galaxy S6 weighs 4.87 oz and is 6.8 mm thin.
Other Features
The HTC One (M9) is the only phone of the 4 listed that is splash resistant. This could be a big plus for some people. Also, if you want a removable battery, then the only phone to offer that is the LG G4. All the phones offer NFC (Near Field Communication) and support 4G. If you want an external memory slot for a microSD card (to upgrade your storage for cheap), then you have to go with either the LG G4 or the HTC One (M9) because Apple has never offered a microSD card and Samsung just took away the microSD card with the latest S6.
Hopefully that helps you decide which phone to buy if you are debating between these 4 flagship phones from Apple, Samsung, LG, and HTC!